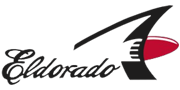 Address: 7839 E 46 1/2 Road
Cadillac, MI 49601
Phone: 231-779-9977
Eldorado Golf Website
Welcome to The Eldorado.
We want to deeply thank all our customers for the increase in play!
Eldorado is pleased to have earned the "Best Value in the Midwest" for the sixth year in row. In a year with Michigan's economy doing so poorly, Eldorado's rounds are up twenty-six percent this year. It's a great testimony to how hard we are working to give superior conditions with great service while extending rates that everyone can afford in these tough times.
Please take the time to view our site, especially the "Stay and Plays" and "Our Course," which allows you to view how the pro plays each hole. We know if you take the time to view our web site you will see why our rounds have grown substantially in a year that is so tough on the wallet